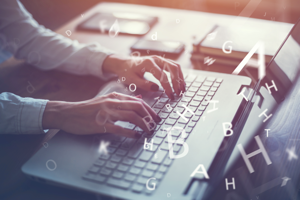 There's no doubt that having a blog is beneficial to any business. A blog is a fantastic place to find new customers by offering them useful information, tips, product and service articles. It shows customers why they should do business with you and not your competitors. However, once you have made the decision to start a blog, you might be at odds about what topics to write about.
If so, you are not alone. Many small business owners are struggling with what topics they should write about on their blogs. The most common trap that many business blogs fall into is to only use the blog to announce sales. Sales are important to your bottom line, but won't get much attention from customers until you have built a relationship with them. Below are some ideas that help your readers get to know your business – and ultimately get interested in what you sell.
Business blog ideas
Share your customer success stories. Having a spotlight on those who support what you do lets your audience feel like they are a part of something they have invested in.
Answer questions that customers have asked you or your staff about. These could be questions about policies or products, but do not have to be limited to these.
Post about trends that pertain to what you do or about your industry.
Write about future business goals and ideas. Sharing these makes your readers feel invested.
Review a product you sell and include lots of photos. If you are comfortable with video it is always a nice touch.
Discuss a service you offer and the benefits this will have to your customers.
Post a how-to video showcasing a product or a service.
Post behind-the-scenes photos or videos of your business. People love to see how things work "behind the curtain" and love the personal touch.
Start a regular feature on your blog such as "Tip Tuesday's", "ask us a question day" or "did you know?" days.
Blogging about the holidays (like Christmas, New Years and Halloween) can be fun – especially if you can tie it to your business without being "salesy".
Talk about the history of your business, where and how it all started – and the things you've learned along the way.
These are just a few ideas to get your creativity flowing. There are so many more things you can write, just remember that your audience is not online for the sole purpose of shopping. They go online because they are looking for helpful information. So much of our advertising dollars are thrown away when blogs simply focus on selling without offering information. Take advantage of your expert status in your business and offer excellent, expert information on your business blog – and offer it often, to get the best results.
If you have any great ideas for blog posts, we would love to hear them. Feel free to comment below – or email them to us!