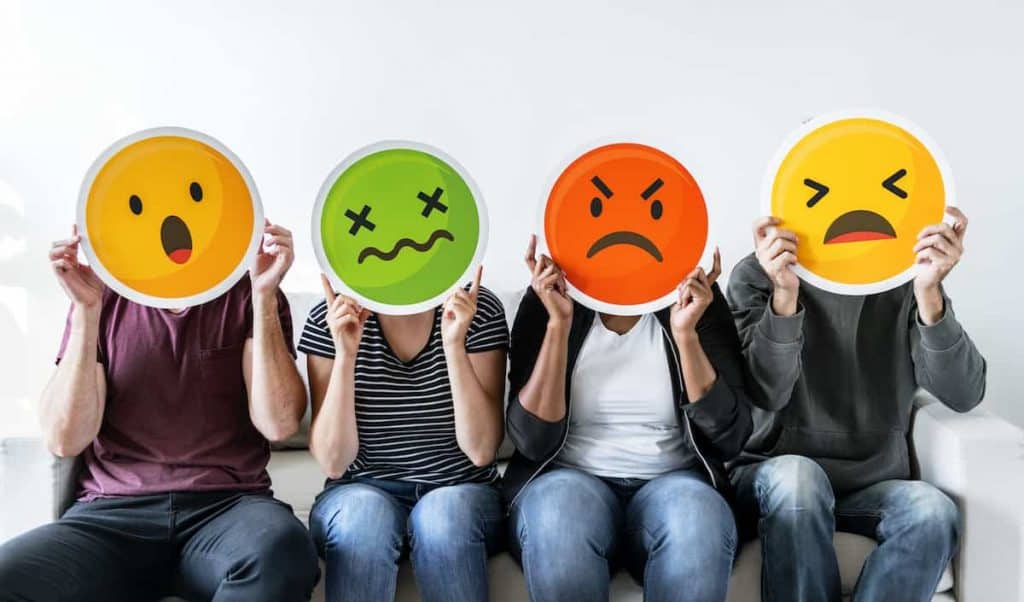 Social media has always been an open forum for ideas, sharing, and comments. Over the years, it has also become the new complaint department. The comments section can pose many issues for companies online if left unchecked and moderated.
Facebook, Instagram, Pinterest, and Twitter act as a go-between for your company. They set the tone for your online reputation. The more active you are on your accounts, the better it is for your business. Take advantage of the direct message features on each app and deal with the issue away from your page. State clearly on your social media pages where and when you they can speak to you.
It is so hard not to get defensive over negative comments. Stay positive and level-headed even when you do not fully agree with the complaint. Take a breath, put yourself in their shoes for a moment and then think about how you can respond.
Pause before you respond. 
Write the response out on an online notepad. 
Think about what you could offer to help. 
Ask for feedback and opinions. 
Once you are ready, post the feedback and follow up. 
Things to consider when responding to a negative comment
1. Don't delete comments unless you have to
Sometimes deleting comments can make the situation worse. A deleted comment from an active user can leave them feeling singled out and silenced. However, it is appropriate to delete comments if they are threatening, abusive, or racist.
2. Respond to comments promptly
It's never a good idea to neglect your social media. Response time is key in these matters. Accounts unchecked for days can leave the commenter to get angrier and angrier. It looks bad to your audience to see many negative comments on a post with no response.
3. Be sincere and honest
Always let them know that you are apologetic and sympathetic towards the situation. If an order was late due to a storm, state that clearly and offer to help immediately.
4. Offer something
You will have to make amends somehow to the commenter. Many companies will offer a discount code, a coupon, a gift card, free shipping, or a free service voucher. Some will refund part of the payment or refund the whole amount. It will help smooth things over while letting them know you are trustworthy. Believe it or not, smoothing things over with an unhappy customer will save you money in the end and can help drive more customers your way.
5. Offer to speak directly to them
It's a good idea to take the complaint away from your social media. Many other commenters may want to join in and make the situation worse. Offer to message, email, text, or call them. Speaking directly to them helps you explain the situation and helps build a rapport with the customer.
6. Keep things positive
Never go in hot. Stay positive and friendly. The best thing you can do is listen and understand why your customer is complaining. Go in with a smile and leave them smiling at the end.