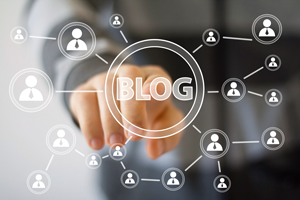 1. Be Consistent
A good rule of thumb is to post to your blog regularly if you want to reach a wide, steady audience. Blogs that update their content on a regular basis are more likely to get crawled by Google. One way to help yourself accomplish this is to set up a blogging schedule to help encourage regular posting.
2. Write your blog in your voice
It's often tempting to have someone write for you and that is not always a bad idea. However, what your audience is looking for is your take on things and what you post should sound like your unique voice. Either you can write blog posts yourself or you can hire someone to create content for you. If you do hire someone, make sure they understand your style and can personalize your blog posts so it maintains a steady flow of your blog's vision.
3. Keep it honest
Some of the best blogs are successful because they are straightforward and honest. Your audience is looking for opinions, real-world tips, tried and true advice and reviews. Online integrity is everything if you want to have followers.
4. Post great visuals
Blogging is competitive so great visuals will definitely help you stand out. Your photos and videos should look as professional as you can make them. Play with lighting, settings, and placement to get interesting shots. If you are photographing food make sure it looks good enough to eat. Fashion bloggers take photos of people wearing great clothes infront of non-distracting backgrounds. Over time your visuals will develop their own style that you will become known for.
5. Share links
As they say, sharing is caring. Relevant links from your blog posts (that showcase what you are blogging about) help establish you as a trusted resource. Great links help your audience narrow down their search online – and are especially helpful when it comes to Christmas shopping and ways to save money. Have it set up that any links you include in your blog post open up as a separate page so readers still have access to the original article on your blog.
6. Keep your blog simple
Too often bloggers feel they need to have really flashy, over designed blogs with pop-ups, adverting and links all over the page. When it becomes a distraction you could lose viewers. Think moderation and have the page set up in such a way that your main purpose is the content, not ads. Take it easy on the pop-ups for a newsletters and subscriptions signups. Your audience is there to read your content not to be distracted every minute.
7. Keep the main thing the main thing
The great bloggers blog about what they are interested in such as fashion, food or life hacking. If you describe your blog as a place to get home decorating tips then make sure to focus on that. When you stray from the main theme, you can confuse your viewers and lose followers.
8. Keep it positive
Your readers want to read great content that informs, teaches and lifts them up. Sadly, there is no end to negativity online. Your business blog should not be a place where you complain or air out dirty laundry. Positive information that is well written, unique and informative will have a huge following – especially when mixed with good doses of humour.
9. Publicize it
Make sure you share your blog posts on your social media pages like Facebook, Twitter, Linkedin, Google+, Instagram and your web page. If you are dedicating time to having a blog make sure you set aside time to advertise it too.
10. Keep the conversation going
Encourage your audience to leave comments, share stories or ask questions. Help enable them to be part of what you do.