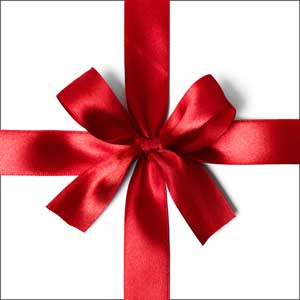 Now that the Christmas season is over and the new year has begun, it's time to start planning ahead for next 12 months — and thinking about what the next holiday sale can do for your business.
Everyone loves a good sale. Your customers buy what they buy because it improves their life in some way or it solves a problem. If a sale helps your customer with those two things, then you will be hailed a retail hero! Having regularly scheduled sales not only helps your customers but it's a great way to create customer loyalty too. Some holidays that you can utilize are:
Christmas
Canadian Thanksgiving
American Thanksgiving-Black Friday & Cyber Monday
New Year's
Boxing Day
Easter
Kwanza
Hanukkah
Canada Day
Other events to take advantage of:
Labour Day weekend
Back to School
Full Moon's
Halloween
Valentines Day
Chinese New Year
St. Patrick's Day
Store anniversary sale
Customer appreciation sales
You can sweeten the sale by offering them incentives like certain discounts, free shipping on all orders, discount codes, extended holiday hours, and coupons. Also, don't forget to provide top-notch customer service, easy to find items and a mobile friendly responsive website.
Here are some sale tips to create a successful sale:
1. Plan ahead
To get the ball rolling, plan your upcoming sale at least a month beforehand. Give yourself plenty of time to organize your information, marketing materials, and social media campaigns. If you plan on creating mail outs, then have them printed at least one month ahead giving you plenty of time to mail them out.
2. Announce your upcoming sale in advance
Send out reminders via email and through social media that you plan on having a sale to create interest. Make sure you give exact times and offer a coupon or discount code to get their attention. Great sales go viral pretty fast online so take advantage of that.
3. Plan your images
Your marketing emails and social media needs great images to announce your sale accompanied by product shots. Make it eye-catching and make it fun and make a series so you have plenty of ads to send out.
4. Make a list of products to put on sale
This is a great time to move old stock, low stock and to push new items with your upcoming sale. Make a list and make sure you know how much inventory you have for each. If inventory is low, let your customers know that there are only 1 or 2 left. This creates a sense of urgency.
5. Create various advertisements
It's best to create different ads for social media and email. Don't forget mailers and signs for your store. If you have a physical address for your business, make it an event.
6. Focus on an email campaign
Email remains the most powerful tool for retailers so it's important to utilize that on a regular basis. There are over 2.6 billion email users worldwide so it should be in the forefront of your campaign. Also, email marketing is responsible for over 20-30% of all online holiday sales.
7. Offer a discount code or a coupon
Many online retailers offer a discount code, a percentage off an order or a code for free shipping. In the case that you run out of a popular item during your sale, you can offer another coupon for your customer to use in the future. It's a great way to give back to help your customer to come back in the future.
For more sales and marketing tips, contact us today. We can help get you ready for the busy holiday season.