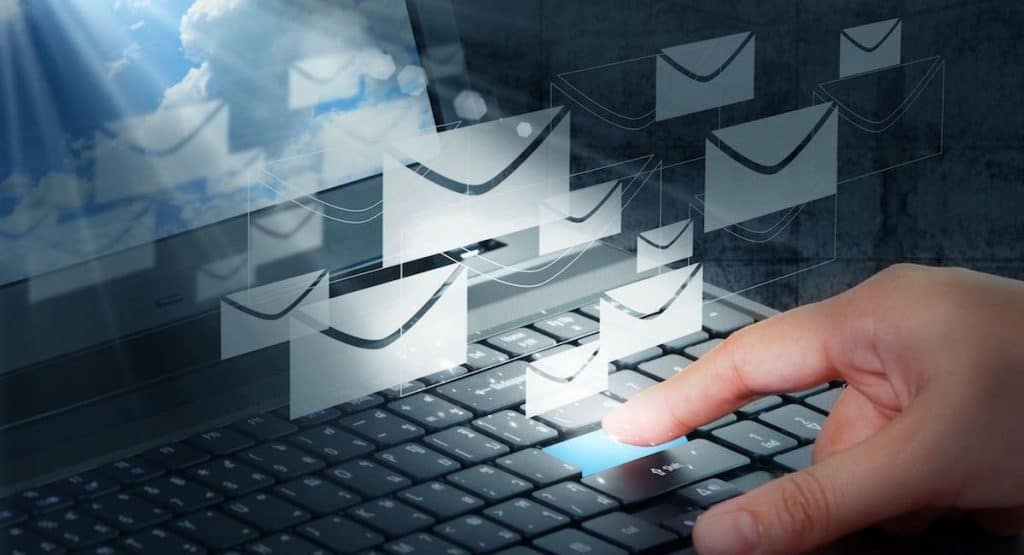 Email is here to stay, according to the experts. We send more than 74 trillion emails a year. People send and receive billions of emails per day. Email is a steady and growing activity of everyday life.
The stats also say we check our emails at least 20 times a day. This suggests that email is still a very popular way to communicate and to advertise. So where are people viewing their email? The number one slot is by smart phone because its easier and we can look at it anywhere and everywhere. Second of course is our computers and tablets come in third.
Sending emails is still good for business because unlike social media that is time sensitive, email can go out at any time of the day. With social media, you need to time your posts just right in order to get viewership. What makes posting online even harder- each app works differently so what works for Facebook will not work for Twitter or Instagram. That's a huge challenge. Email, on the other hand, can be set up and mailed out at noon or at 4:00 am if that works for you and your business.
Business communication relies heavily on email. It is trusted and reliable. Turns out consumers prefer communication with brands they are connected to. But there is a downside. One of the number one complaints consumers have is too many irrelevant emails. This brings up the responsible use of email by the consumer as well as the sender. First, the consumer often forgets they have signed up for these emails. Their frustration could lessen if they took time to unsubscribe from the ones they no longer wish to read. Secondly, the sender often sends too many emails too closely together or they create emails that are too similar. The worst culprit of all are badly written subject lines. Sadly, if the senders do not get it just right, the consumer will delete them, unsubscribe and file their efforts as spam.
Since today's consumer has more power to get rid of emails that they don't want, it becomes a challenge for the companies who send them. One key feature many are focussing on is creating emails with a personal touch. This helps them stay relevant and with a greater chance of being read. Another approach is information sharing. Emails that focus on newsletters and tips are a positive read for many.
Testing is the best way to get the email thing just right for you. Sadly, most companies do not take the time to do this and their emails get thrown away. The effort and time it takes to do these projects should come with reassurance that you are reaching the majority of the audience. If not, you are wasting your time. To begin with this process, it comes down subject lines as the biggest factor- it's the first thing an audience will read. Knowing your audience is another important factor. Another important thing to consider is having a mobile-friendly email template. Things like fonts, colour, and images should be carefully chosen. From there, emails should be quick and to the point with easy to read copy. Lastly, add the right positive call to action so you can draw them all in without the hard sell approach.
The testing part comes from your stats. By tracking your emails you can see deliverability, open rates, email click-through rates, and responses. From here you can get creative with subject lines, media, images and calls to action to see what works best and gets the most responses.
So the good news is, email is here to stay. Remember, one of the biggest reasons we still rely on email is because we are used to it. It's common and a habit for many of us. We know we will get email every day. Many are always seeking the next hot thing in marketing, advertising, and promotion. Email has always been a staple, way before social media took a foothold. It's an easier way to communicate since texting still does not have that professional edge and social media has too many algorithm challenges. It's easy to manage and its simplicity combined with ease of use will keep it in the communication forefront for a long time coming. Best of all, your emails do not need to be flashy. They just need to be effective while communicating your message on a regular basis. It may seem like an old way to do things but sometimes the tried and true way is the best way!