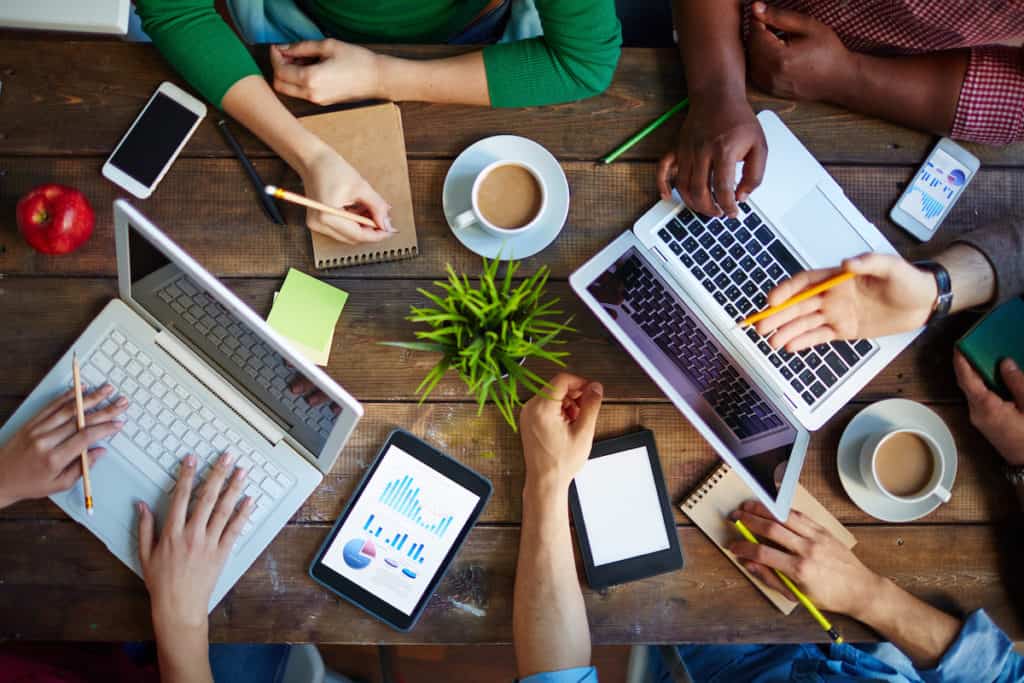 I'm going to start off by channeling Marie Kondo here: Does your website bring you joy? Does the spring cleaning bug have you in its grasp?
Having your website redesigned can feel like a huge challenge, but remember you are not starting from scratch. In the grand scheme of all things design related, you are just rearranging things and updating things within an existing site. There's no need to reinvent the wheel here.
It's true that a site that is not performing well or is overdue for a makeover can actually hurt sales. Tidying up your website and getting rid of elements that aren't working for you may be just what your business needs.
Now that you are going to spruce things up a bit it's good to focus on strategy, creative ideas and content. Your first task is to ask yourself what is not working and what needs refreshing. Really analyze your site top to bottom. Be brutal. Be honest. Check your Google Analytics. Identify where your traffic goes on your site. Once you've looked things over, focus on these questions:
What images would you add to your site? Will they be photos or illustrations?
Are there set colours that reflect your business or do you plan on a new colour scheme?
How are those fonts looking? Too trendy? Too hard to read?
Will you be adding a blog, news page, tip sheets or a newsletter?
How many pages do you really need? • How easy is your contact page to navigate?
If you sell online, do you need a check out system that is more streamlined and user- friendly?
Who is your market?
These are some of the questions that you and your web team can address. Having a design team can help you brainstorm and take your site to a new direction that works for both you and your audience.
Here are 5 things to focus on:
1. Think simple
Naturally, when we think of design we think of grids and order. When things are tidy and simple, it just looks right and feels comfortable. The more cluttered the site, the harder it is to navigate. Since we love things to be tidy online its good to think about grids and how it can apply to your site.
2. Page uniformity and continuity
It's really important to have a web responsive site but it's also important to create some continuity with your social media apps too. This can be accomplished with a business logo, certain colours, and banners. Lastly, remember each page of your site should look like they belong together.
3. Identify your top needs
Why do you need a website? What do you want to accomplish? If location is important, then provide a map. If you are promoting information then include a newsletter or a blog. If sales are the main objective then that should be the focal point of your design layout.
4. Add new perks
A redesign means a clean slate as far as information and visuals. Quick ways to add to your site are daily or weekly tips, testimonials, a Q & A page, or a new landing page. A landing page is an online version of making a good first impression. This is a great place to add new images and information that can be changed on a regular basis.
5. Add some interaction
Show your audience where you can be found online and have a way for them to get in touch with you. Share your news and share photos of products. Encourage your audience to share their testimonials and images of them using your products. Companies like Starbucks, Umbra, Well.ca, and H&M have a whole section of customers images spotlighting their products. The more interactive your site is, the more reasons your audience will revisit your page. Make it useful. Make it informative and make it fun.
When you are ready for an website update, let us know. We are happy to help you have the site you are looking for!