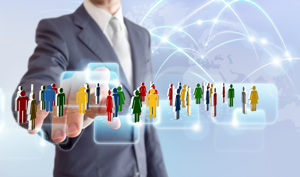 Like all things in life, it's good to know the pros and cons of something before we add it to our business promotion. What works for one will not always work for someone else. Since social media does not come with an off switch, we need to make sure we are spending our time productively and professionally without wasting time.
Here are some of the pros and cons we've pulled together for a few of the most popular social media platforms:
Facebook:
Facebook is the most popular social networking site on this list. It allows users to create profiles, upload photos and video, send messages and keep in touch with friends, family and colleagues. Facebook is used by everyone from businesses to grandmothers.
Pros:
Outside of your personal profile, you can also set up a Facebook business page to promote events and share your news.

This social media platform comes with a very large audience that gets bigger by the day.
Cons:
Facebook is forever changing algorithms that can disrupt who sees your posts. To get around this, Facebook offers a payment system to help boost your information – but this can get expensive. You can also get your posts seen with a smart posting plan and by building a super active fan base who share your posts. It takes more work, but can be done with dedication.

Another downside is Facebook negative comments. Facebook has become a firing range of emotions over opinions, world events, and other hot topics. You will need to develop a social media policy on how to react to negative comments posted on your business page that is calm and professional.

As with all social media platforms, Facebook can be addictive and time-consuming – make sure to have a plan and a schedule when participating or your whole day could disappear before you know it!
Peak times to post:
On average posting to Facebook between 1 p.m. and 4 p.m. results in the highest average click-through rates. These times could be different for your business, so pay attention to your Facebook page's insights (statistics) for the best times to post)
Twitter:
The Twitterverse is a great place for hearing other's thoughts, getting up-to-date information on news and what's going on in the world, and for asking questions. Twitter is all about the endless conversation that includes images, gif's, thoughts, status updates, videos, what's #trending, and useful links.
Pros:
Again Twitter is easy to use.

When you finely tune your posts with selective hashtags, it will help your posts be seen by a wider audience.

Twitter is an amazing information gathering spot.

Twitter is great for self-promotion and makes it easy to connect with a very large audience.
Cons:
Twitter gives you a 140 character range to work with so creating effective and succinct posts can take time.

A lot of posts are continually submitted at any given time, so posts can get buried quickly.

There is a limited direct messaging space.
Peak times to post:
The best times to post on Twitter are weekdays from 12:00–3:00 p.m. and 5:00 p.m.
LinkedIn:
This is a professional network that pushes business, career, job hunting and resumes.
Pros:
If you have skills to promote then this is the place for you.

The more you post articles the more influence you have.

It's an easy way to be found especially when it comes to job hunting.

LinkedIn's big advantage is that it enables you to establish a high-quality profile and it's a cost effective way for recruiters to find you.
Cons:
It requires a lot of time and effort to set up your Linkedin account.

It's difficult to tailor your profile to each job you have had.

Privacy is an issue because anyone can see your work history and where you attended school.

Typically recruiters will also look at your Facebook page as well to see more about you. Make sure all your social media sites are represented in a professional way.
Peak times to post:
7:30- 8:30 a.m., 12:00 p.m. and 5:00-6:00 p.m. on Tuesdays, Wednesdays, and Thursdays. 10:00 – 11:00 a.m. on Tuesdays.
Instagram:
This image sharing app is about sharing photos, gifs, and short videos in real time. Instagram provides a variety of filters to play with. These filters help in enhancing the images and add more character to them.
Pros:
Instagram is a busy place with many loyal users so this community relies on continual posts.

The more you post the better chance of creating a loyal following.

Using hashtags helps boost your posts to your audience. Hashtags are extremely useful for people looking to draw more followers to their site.

It comes with good privacy settings but it comes with the ability to tag a location. This is good for business but not so good for personal accounts.
Cons:
Instagram is primarily a Smartphone App.

Photos are small.

It's really addictive.
You can't edit the privacy of each photo differently. They are all either public or private.
Peak times to post:
Anytime Monday through Thursday except between 3:00 and 4:00.
Pinterest:
This social network app allows users to visually share and discover new interests by posting or 'pinning' images or videos to their own or others' boards.
Pros:
Pinterest allows more awareness about what you do and what you like.

It can be useful to promote your products and work by allowing the image to be linked to your website or blog.

It's a great place to develop new leads that can increase sales.

It's easy to set up and organize and comes with built in SEO.

Overall, it's a pretty inspiring place to spend your time.
Cons:
It's addictive! Make sure to have a plan for your social media time!

It's typically used only for fun or interest. Pinterest doesn't cater to business interests just yet.

Pinterest has a mostly large female audience, however, a male base slowly growing.

Misuse of images has always been an issue. As long as you are posting your own photos and images to Pinterest, you shouldn't run into any trouble.

Your information and pins can be used in targeted marketing by many companies.

Privacy is an issue.

Unwanted marketing by some who link to you so you will buy their products is a popular activity.
Peak times to post:
2:00 -4:00 a.m. and evening hours every day. 5:00 p.m. on Fridays. 8:00-11:00 p.m. on Saturdays.
Google+
Google+ is an interest and business-based social network that is owned and operated by Google. Its functions and many features are similar to Facebook. Google+ doesn't rely on your existing connections; however, it does help you make many new ones.
Pros:
Google+ allows you to keep everything neat and tidy.

Google+ helps you connect to others easily by using Circles. These circles can be organized and labeled so you can separate personal contacts from business contacts. This makes it easier for those online business chats or video chats.
Another popular feature is the Google+ hangout. This is where you can text, chat or video chat with others on your list. This is great for group chats and for business. Many businesses have created either their own series of Google+ Hangouts or have held multiple, one-time events as a Hangout. Hangouts enable businesses to discuss topics of interest to their audience face to face while including the input of others to ensure that an engaging conversation is occurring.

Google+ also comes with built-in SEO, Gmail, blogger, and youtube integration.
Cons:
It's been primarily a blogging platform since the beginning.

It takes a lot of time to set up.

The growth and usage of this app are still small compared to Facebook and Twitter.

Google+ is considered a complicated app. It requires a lot of time and research to understand how to use it. For many, this is a turn-off.
Peek times to post:
The best time to post is 9 a.m. to 11am weekdays, with Wednesday being the best day of all.