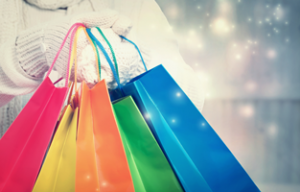 It doesn't matter what the calendar says, it never too early – or too late – to prepare your online commerce site for all the upcoming holiday selling seasons.
Here are some seasonal holidays to focus on:
Christmas 

New Years

Valentines day 

St. Patricks day

Halloween 

Thanksgiving

Easter
Here are some tips to get you started:
Start planning your holiday season sales early
Summer seems to be the best time to get everything ready because summer is generally considered the quieter of all the seasons when it comes to online sales. We know it's tempting to put your feet up and relax, but before you know it the fall season will be here. That means Thanksgiving, Halloween, and Christmas are right around the corner. Make sure to create a holiday marketing plan in advance so you not only feel organized but are also ready for what comes your way. 
Hire seasonal help
The busy holiday seasons can leave you scrambling. If it's possible get some help with inventory, invoices, packing and mailing. When it gets busy is when things can go missing, invoices can pile up and customers can be left waiting. Make sure you are clear on your ecommerce site when orders are expected to go out. If it's Christmas time, make sure you give detailed shipping deadlines and hours of operation for the holiday so your customers know they can receive their items on time. 
Focus on making your ecommerce store stand out
There are many ways to help your site stand out online. Having a product spotlight daily or a few times a week is a good idea. Set up a newsletter they can subscribe to easily. Showcasing your products in the best light is key so make sure your site is well laid out: with detailed product descriptions and great product photos of course. Set up an Instagram page where your community can share their love of what you sell. And lastly, testimonials are important so customers can share their experiences and give feedback on top selling products, so encourage customers to leave them. 
Create an online shopping guide
Help you customers find what they are looking for. Create a section where they can find holiday-themed items such as t-shirts to food items, sales items and new products. If it's Halloween then set up a Halloween product page showcasing items that will be here for a short while. After the holiday, you can always have a sale to move that inventory so you can focus on Christmas. 
Have a weekly sale 
Weekly sales can be promoted in your newsletter. Focus on the products that you want to promote weekly and highlight them (in turn) on the main page of your website. Don't forget to promote all sales to all your social media sites too. 
Have a look back at what worked the previous year
Always keep your previous sales year records handy so you can refer back to them as you plan your holiday marketing. If a specific promotion went well last year, try it again. If a promotion went poorly, improve it or avoid it.  
Modest promising combined with over delivering
The law of life is that things can go wrong such as storms, inventory issues from a distributor to deliveries going missing. Make sure you give yourself breathing room so you can give yourself enough time to get items out in a timely matter. 
Have promotional coupon codes
Online shoppers love coupon discount codes. If customers can get 10% to 15% off or free shipping by using a promotional code, then you are gold! 
Bundle seasonal products
At Christmas, you could set up a stocking stuffer section for small items to get inventory moving. Once again, if you make it easy for them to find items then your sales flow will be much easier. 
Have a plan B
If you sold out of a popular product, promote another one in its place. Have a sale. If a customer contacts you regarding the sold out item, give them 10% to 15% off to help them find something else. This encourages loyalty and lets them know that you care about your customers. What if your site acts up? Have a technical error day on your page apologizing for any inconvenience while offering a discount code to promote loyalty. Glitches happen so why not have fun with it.  
There are all sorts of nifty ways to get your commerce site moving and shaking. Make sure you stay in touch with your customers, make yourself available and throw in customer feedback to get them on board. Mix in a lot of humour and you'll be on your selling way.