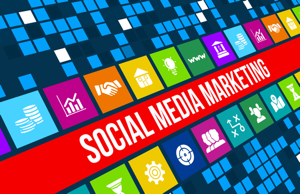 We all know we need a business plan, yet many business owners don't realize a social media marketing plan is just as important. It takes a bit of research and a solid knowledge of your target customer, but you can plan and implement a simple online marketing campaign in the space of a dedicated working day. It's inexpensive and it helps to generate traffic, increase sales and increases followers – so it is worth the investment.
To start this process, try these tips:
Define your audience
You know that not all customers are created equal. So save time, money and energy by focusing on the ones who need and will find the most value in your products and services. These folks will be the ones who are likeliest to become good leads, then sales. Define your perfect customer. Put together details that paint a larger picture of who these people are, their concerns, and their biggest business needs.
Define your audience by asking yourself these questions:
What is type career does my perfect customer have – an executive, manager, worker, self-employed, or a stay-at-home parent? 

Where are they located?
What is their estimated household income?
What level of education do they have?
Does your perfect customer have the budget for your product and service on a one-time, occasional or a constant basis?
How do your perfect customers use your product and services? Do they buy it for themselves, their business or as a gift?
Does your perfect customer spend a lot or minimal time online?
Where does your perfect customer look for your products and services? Online and in a physical location?
What are your social media marketing goals?
What do you want your social media marketing plan to achieve?  For example: 
Do you want to increase in sales and services? 

Do you want more followers and engagement that builds good word of mouth and a great reputation?  

Do you want to promote specific things on specific days? 

Do you want to showcase your knowledge base in a newsletter? 

Do you want to offer promotions and discounts throughout the month? 
Write down a short list of goals — and make them measurable so that you'll know when you've achieved them.
Set up a marketing schedule
This section is the engine of your marketing plan. This plan will keep everything organized and running smoothly. 
Every month sit down and outline posts for your social media accounts that focus on your marketing. Set up topics for Facebook, Twitter, Pinterest, Instagram, and LinkedIn. Keep a file of images you want to use so they are ready at your disposal. If you know that Friday is a sale or promotion day, then write up special posts that you can just cut and paste into your social media accounts. If you are looking to stay very organized you can even set up future posts on Facebook by using Facebook's built in scheduling feature. The idea here is to keep a steady stream of posts that your audience will see, rely on and look forward to.
Define your marketing budget 
You will need to set aside time yourself or you can hire a professional to help you with your social media marketing needs. Remember, marketing is absolutely essential to the success of your business so it's important to set up a projected budget for it. Because there are so many different kinds of strategies available for reaching out to your audience, it's also flexible enough to work with even the tightest budget. 
Track your results
By tapping into your analytics sections on Facebook and other social media platforms, you can get a clearer picture of what is working and what is not. When you start out, keep an eye on your stats on a daily basis for the first two weeks then review the results. Try keeping a tracking sheet and look for any trends or patterns. Which post types are performing well, where and why? Who is the audience? Is it positive or negative? Are there any complaints and feedback? If some post types aren't working, replace them with others that are or try another from your list.
The most important thing to focus on – never stop marketing! At The GDC Group, we can help you set up a social media plan and we can even do your social media marketing for you. Give us a call today!