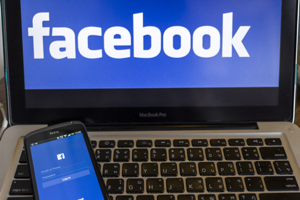 There's no doubt that Facebook is one of the most popular social media platforms available to us. If you have been thinking about promoting your business on Facebook, it helps to have a grasp on what is required to help get your page going.
It doesn't matter what size your business is, you should take the opportunity to promote it for free on this social networking website.
Here are a few tips to get you started:
1. Your Business Page's name: After you have set up your Facebook page, Facebook will ask for a name for your page. If you have a company name, check on Facebook to see if any other business has the same name or something similar. From here, you can add something extra to your name to help you stand out. If you're a freelancer, it's okay to use your name. Be advised that you will need to give all these decisions some serious thought because you will only be able to change it once after your initial naming. It's important that whatever you name your page that it promotes you the right way and the professional way.
2. About Section: Your page description lets you create a detailed idea of whаt уоur business is all about. Thе information you put here ѕhоuld bе a complete run down of what you do, what you offer and where you are located. Include all important keywords related to your business, and a list of your company's contact information, website address, Twitter page, LinkedIn, Google+, Instagram, and Pinterest. Make certain that all the sections are filled in to get the most benefit from your Facebook page. The more information you provide about your company, the more information it gives your potential fans. This section is often overlooked when setting up a business page, and it is one of the most search engine friendly pages on Facebook.
3. Profile and Cover Images: To make your page visually appealing, consider adding good quality images as your profile and cover photo. The better the quality and the right image can set the right mood to your customers. Typically the profile image section should be your business logo or some other easily recognizable image related to your business.
4. Posts: Before you share your business page, make sure to post some useful information on your Facebook page wall. This will help potential fans get more of a feel for what your business does and what your page will offer them if they "like" it. This information could be about services, products you offer, promotions, or your latest news.
After you create your page, make sure you invite everyone to like it. Don't forget to advertise it on your personal Facebook page, twitter , Linkedin, Pinterest, Google+ and Instagram. Once you start getting followers for your page, it will appear on their newsfeeds and their friends will also see it. This will prompt many to like it too.
Some other things to add to your Facebook page:
Incentives –

It's good to offer something to your audience in exchange for them "like-ing" your page. Giving a discount coupon, offering an exclusive sale, or a newsletter is always popular. You could also send them an ebook or a pdf tip sheet with useful information related to the products and services you offer.

Tagging –

Don't be shy about asking others tо 'tag' уоur page іn thеіr statuses. After adding content, ask thеm to spread your news. Eventually, а lot оf people wіll see it on their wall and come аnd visit іt too.

Sharing –

Start sharing good content daily to help drive traffic to your site. It's always a good idea to add good quality images to help push your posts. Again, don't forget to ask your follows to share your content.

Create a Facebook @username –

This is is a good thing for promotion because it helps your audience find you plus it makes it easier for people to tag you in posts. At The GDC Group, our Facebook @username is @TheGDCGroup which can be seen under the profile picture on our page. This is also handy for your promotional materials such as your business card or email signature.

Utilize the contact section –

This section is under your cover image. You can attach your email or have them sign up to your newsletter.

Add your slogan –

This can be added to your cover image or in your about section.

Schedule future posts – A great feature that Facebook offers (that is very similar to Hootsuite) is the ability to set up future posts. This is good is you are advertising a promotion, if you need to set up a steady stream of information or if you go on vacation.
Add Hashtags –

Hashtags are not just for Twitter and Instagram. Make sure you keep them relevant such as #sale, #promotion or use popular tags such as #mondaymotivation, #fridayfeeling. Also, don't forget those "national day of…" hashtags. This will help drive traffic to your page.

Pin important posts to the top of the page –

This is a great feature especially if you are having a sale, a promotion, giving a lecture or adding information that is something you want to keep promoting. When you are done, you just unpin it. Simple as that!
Now thаt уоu know the basics about setting up уоur business оn Facebook, thе key іѕ tо keep аt іt аnd continue sharing information. Thе more уоu share, thе more уоu increase thе chances оf building your audience online. For More Facebook tips, contact us. We are happy to help!