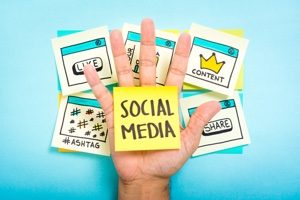 If you want to build an audience for your business social media sites, you've got to share great information. It helps to be consistent, conscientious and kind. Don't forget to show the real you and humor in your posts too – people love to get to know the people behind the business.
Here are some tips to help get your ideas out there:
Share a resource
When you come across a great article, or a newsworthy item, most likely your audience will find it useful too. By passing this great information along, you will eventually be seen as a helpful collaborator online. This helps build up your followers.
Share a post
Sharing a post from others is a great way to spread good information in a tweet (RT) or on Facebook. Sharing is caring!
Share your news
Have you recently updated your website? Won an award or have a seminar planned? Share it all over your social media. Remember to provide a link so they can see what your up too.
Share something about you or your business
We love the human side of social media. By getting real online you build trust and a loyal following. You can have a lot of fun by joining in #throwbackthursday or other trending themes such as #NationalDayOf, #mondaymotivation and #Wednesdaywisdom. Create posts that start with "Did you know." Share something about your humble beginnings or something that helped you become an entrepreneur. Your followers will love it!
Help toot someone's horn
Do you know someone who just shared their great news? Why not repost it. Help them celebrate but make sure you make it all about them. Generosity online can go a long way.
Share what you are working on
Photos of the office or your desk showing what is going on at work is a great way to pull your audience in. This is another way to humanize your social media. The more honest, real and humorous your are, the more your audience will pay attention.
Share some tips
We all love tips and ideas on how to save money and how to do things easier. Share tips from your industry and specialties. Make it a weekly thing and your audience will start to look forward to reading your helpful posts.
Reply to a question or suggestion
We are online to promote what we do and to be social after all. Start up great conversations by answering questions and suggestions made by your customers and audience. This helps build trust and lets them know you are paying attention.
Share a promotion
Always share sales, new products or information to your followers. Mix these up with other posts so you do not bombard your audience with hard selling.
Ask a question
The best way to get feedback is to ask! Post questions about certain products, your website, and other details that pertain to your company. Posting great questions online helps you solve specific problems. By continually doing this, you will be gathering invaluable information that you can use.
Speaking of questions, we can help you with your social media marketing. Give us a call today!