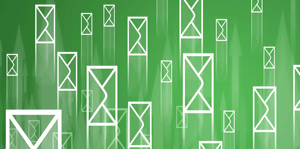 At The GDC Group, we know how important it is to have constant communication with your customers. Talking on the phone, regular social media posts and meeting face-to-face are all very important but many often overlook the importance of email.
Why are newsletters good for your business?
Newsletters generate more sales.By taking simple steps, you can promote your products or services. If they do not know you offer certain services, an email and newsletter can help spread the word. You can focus on the different products and services you offer and let them know about different packages that may benefit them.
Mailing Lists are cost effective.In many cases, setting up a mail list is free or low cost. The majority of the time, it takes some work to compile the right list. You could buy a mailing list, but it makes more sense to attract the right audience. By setting up an email sign up sheet on all your social media outlets, you can collect emails from people genuinely interested in your business. Once you set aside time to do this, you will be sending out your emails to the right people so it does not run the risk of becoming spam.
Newsletters show that you are interested in your audience.It's like they say, sharing is caring. By targeting the right audience, you can connect and share what you do without all the hard sell tactics. By throwing out ideas and options, you are showing different dimensions to your business. Always let them know how you can be reached and that they can contact you easily. Stay connected.
Newsletters give you a chance to share all kinds of information.A newsletter helps you stay in the forefront of your customer's mind Share upcoming events or new services you are offering. Won an award? Got a spotlight? A newsletter is a great place to share that. A newsletter is the perfect marketing tool to get creative with your business promotion.
Newsletters can be used as an educational tool.You can share knowledge easily with a newsletter about the services you offer and about the industry you work in. Tip sheets are always a favorite because they read quickly while educating your audience on subjects they may not have known about. By sharing all kinds of ideas, you are broadening your reach because you are helping your audience. The more you help, the more you connect and this builds loyal customers.
Newsletters build your community.It's really important to pull your audience in with relevant information such as articles and feel good posts that they can relate to. It shows your audience you are human and you are in tune with their needs. Ask questions. Share testimonials. Post happy notes from customers. Throw in some humour too and you've got a winner.
If you have any more questions about mailing lists and newsletters, contact us at The GDC Group. We're happy to help!