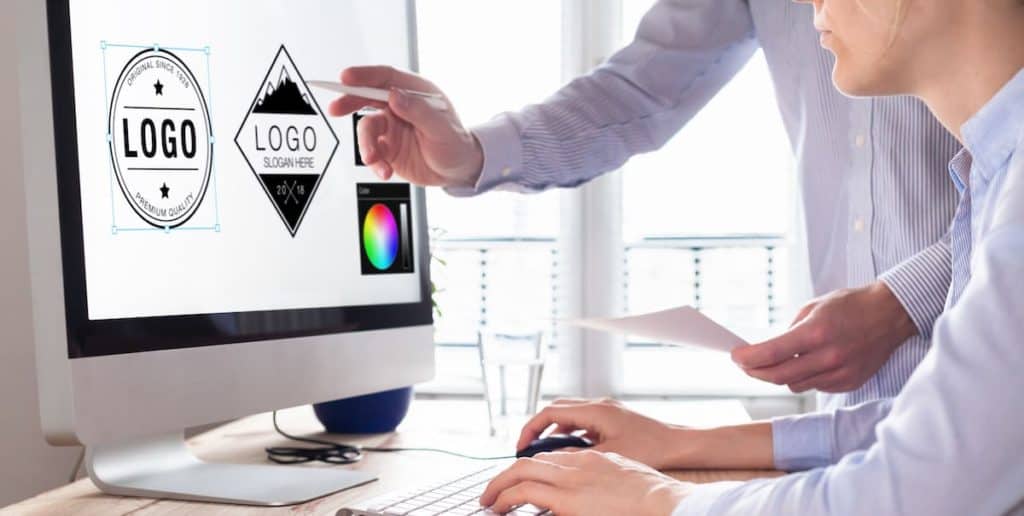 A logo may not be on the top of your to-do list but it should be. We believe having a logo is an essential design element that helps your brand be a successful one. It is right up there with having high-quality products, positive referrals, great images and a professional web presence.
Think of your logo as a foundation to every thing you design and market from your web page to a business card. It says everything without saying a word!
Here are 5 reasons you should have one:
1. It's an attention grabber
We live in fast paced world and standing out is becoming more and more challenging. Image is everything and many will judge a company by its appearance. Think of a logo as your own personal exclamation point.
2. It leaves a lasting impression
Your initial impression needs to be memorable. If it's designed well, it can motivate the public to learn more about your company. If you avoid this step, you could lose potential customers. A great logo is like the finishing touch on all your marketing materials. Your logo should match what you do but in a stylized way.
3. It can be part of your brand
You have a story to tell and your logo can help you do that. Elements to consider are colour, fonts and design. All of this becomes part of your narrative. A logo can be used on letterhead, your email signature, business card, social media, and web page.
4. In time, it will become memorable
The more you use it, the more it will be recognized. A good logo can trigger a positive recall much more than just the name of your company alone might not. The average person may forget a company's name, but your logo will jog their memories.
5. It helps you stand out form the crowd
A well designed logo can convey the using business that you are. It says you are professional and offer quality services. It shows you collaborated with a designer and want things to look good. It can convey the character and nature of your businsss with the right colour, font and design.
Your logo is the first thing your audience will look for when they see any communications from your brand. Your logo should be the centre of attention on business cards, flyers, advertisements, signage and the web. If you don't have a logo, you could miss an opportunity to make your business memorable.