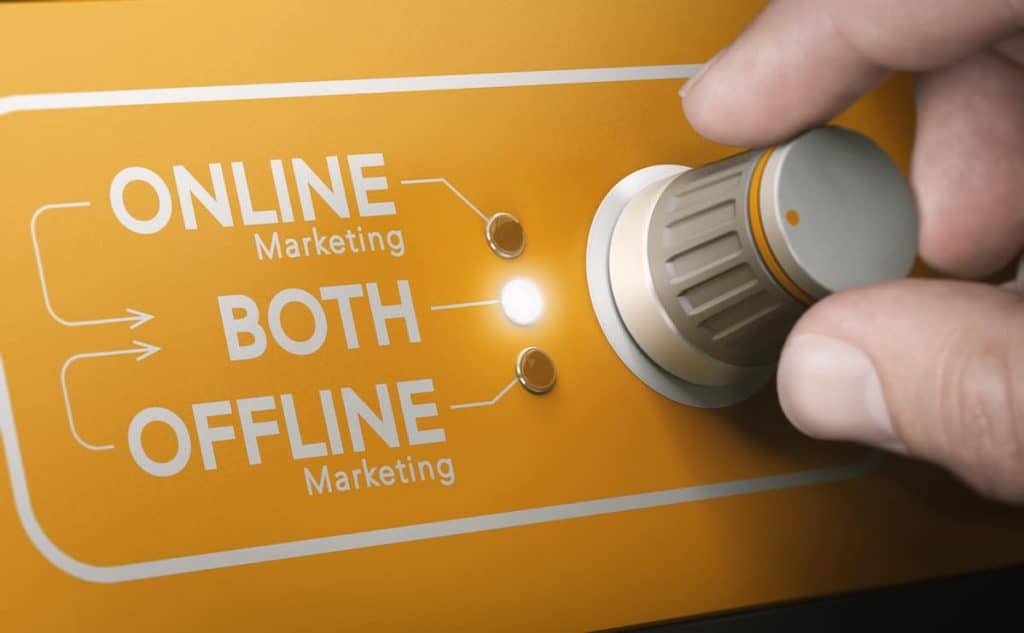 At The GDC Group we know social media is an important way to help your business grow. However, we also know that it's not the only way. Lately, social media has become a volatile place with a lot of changes and challenges coming our way. With Elon Musk taking over Twitter and Instagram changing its newsfeed, it's becoming frustrating, to say the least. Some are bowing out and some are incorporating new ways to do things. 
We are not saying you should leave social media but you have to admit it does feel a little less social these days. Marketing and networking can be utilized from all angles. The old ways can work as part of your overall plan. The pandemic reinforced the need to get back to face-to-face marketing as well as a more down-to-earth earth approach to getting in touch with our customers. Social media is not always the go-to place to do everything especially if you are promoting a "think local" philosophy to your promotions.
It has become clear that marketing online has become complicated, messy, and cluttered. So often our messages get lost, sometimes get misunderstood, and not to mention the bossy algorithms blocking our efforts.
We want balance. We also want our marketing efforts to be seen and heard. We want our online promotions to help not only our business but our audience as well. To take control of how we network with our audience we need to incorporate simple approaches such as the following:
1. Talking to people
Seems simple enough however we have been cooped up because of covid and social media addiction. Get to know your community when outside of the office or your business. A simple conversation can lead you to many great connections.
2. Attending meet-ups and networking events
What better way to get to know who is doing what in business in your community than by joining a networking group. This is also a great way to connect with others that can help you with your business and vice versa.
3. Going with old school printing
Business cards are still shared by many in business but they do not need to be boring. A lot of companies still send out mailers and flyers as well as promotional postcards. If you want to get extra fun with your mailouts, create stickers and buttons. Many send out these fun items in their packages and mailouts.
4. Blogging
Having a blog that you update bi-weekly or monthly as part of your website is a great marketing tool. Creating news that your audience can use is an interesting way to attract and keep your audience informed.
5. Podcasting
Podcasts are a great way to chat about ideas alone or with guest speakers. Not everyone is comfortable being in front of the camera so this is a good alternative. Podcasts are very popular with many people listening while working out, in the car, and while they are working at their desks. 
6. Offering a class or hosting a seminar night
We all have skills and experiences that many can learn from and use. Simple ideas can range from offering a class on making the perfect cup of coffee at home if you are a coffee shop owner to tax tips if you are an accountant. Adult learning is a popular thing that many utilize to access knowledge while staying social in their community.