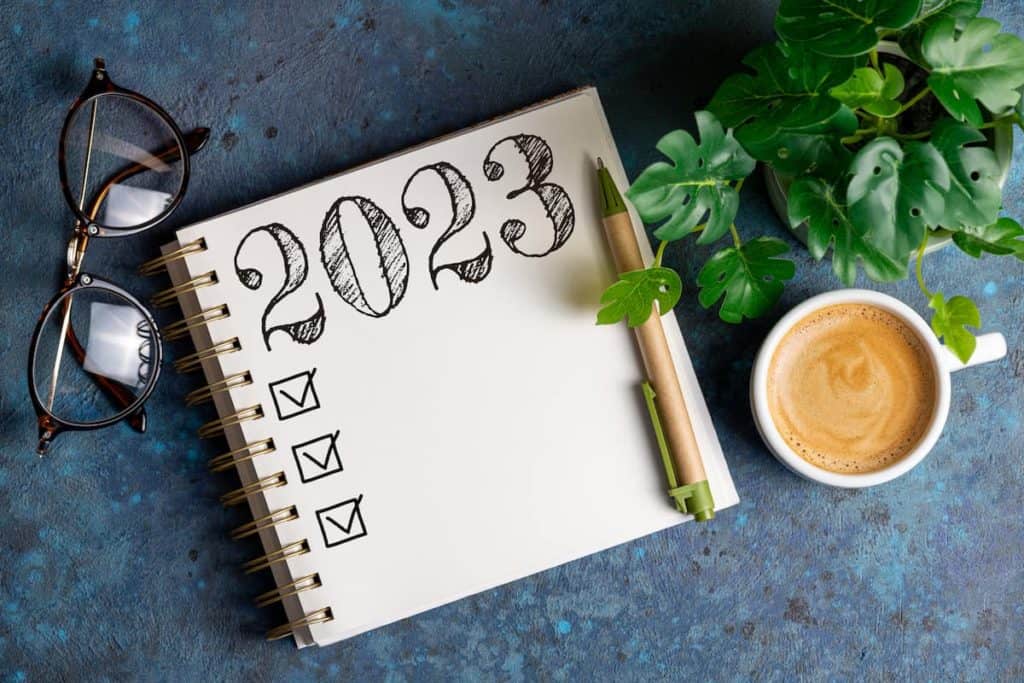 It's 2023. Will this year be any different?
We put a lot of pressure on ourselves after we ring in the new year. We make resolutions and then we quickly forget about them. I once read that resolutions are casual promises we make to ourselves that we are under no legal obligation to fulfill. No sooner do we set them up do we then stash them away out of sight out of mind indefinitely.
A happy new year does not mean the same old same old. Look at what worked, what needs to be worked on, and what needs to stop.
Instead of goals, why not projects and challenges? We often focus too much on goals but we know they are working when these are accompanied by action. Writing things down is usually the only step many do and the actionable part gets side-lined by other distractions, work, and just regular busyness.
What is the difference between a project and a challenge? 
A project can be a series of tasks that need to be completed to reach a desired outcome. This project can also be defined as a set of inputs and outputs required to achieve a particular goal.
A challenge is stepping outside your comfort zone by taking on a new task. This can be a new goal for yourself that you are ready to work hard to achieve. A challenge is something that helps teach you to grow as a person while encouraging personal development and self-improvement.
Projects
A great actionable item to add to your new year is continual projects. These projects can be anything from taking a class, or business-related items to creative add-ons to keep you moving forward. There's no pressure since these are projects. If you google online, there are hundreds of projects you can add to your daily or weekly routine. Some projects to try:
A 365 project: Start something that you can do daily.
Create a monthly budget: It's good to know where your money goes. Are there things you can cut down on or eliminate? 
Clean the office and organize paperwork once a week: cleaning our office helps us cut down on mess and paperwork. This can also help you organize the paperwork needed for your taxes.  
Start a blog: Start small and build. This can help you share ideas, tips, and business services. This can make you a better writer. 
Challenges
It's good to challenge ourselves. These can help us grow and improve our business while promoting overall health and work satisfaction.
52 things in 52 weeks challenge: Pick 52 things you want to accomplish this year. 
Watch TED talks daily: This is a great way to learn something new and expand our worldview. 
Challenge yourself to network more: It's good to talk to like-minded people. Not only can this help you get out of the office, but it can also help you grow your business. 
Post a feel-good tip challenge: Helping others solve problems is a great way to expand your network online and build your client base. 
Challenge yourself to step away from social media and other distractions for an hour a day: During this time, you could read, exercise, go for a walk or just zone out while being quiet.