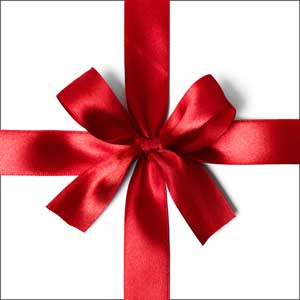 Christmas is around the corner so right now is a good time to get cracking on your holiday marketing. For business owners, the holiday season is an opportunity to create sales, deals, and promotions that your community will love. Here are some marketing tips to get your holiday sales rolling.
1. Set up a holiday gift guide on your site or newsletter. Shopping is challenging especially if you are trying to stay under budget. A handy dandy guide will help save the day, especially for those last-minute shoppers.
2. Take advantage of the Black Friday trend and Cyber Monday promotions. This will help you get a jump start on sales that can lead up all the way to New Years.
3. Offer free shipping or low-cost shipping during the holiday season.
4. Try offering holiday-specific discounts or coupon codes for free shipping or percentage off specific items.
5. If you have a newsletter or blog, write about holiday-themed info to help your customers. If you are a decorator, try creating a series of decorating ideas for certain budgets or a list of newest decor trends to try for instance.
6. The holidays are always so busy, so why not create social media posts to help your customers stay ready and organized.
7. The holidays are a great time to promote specific services and products that work well during the holidays such as a holiday car check-up or a ductwork cleaning before the snow flies.
8. Don't forget to plan for boxing day sales and New Years as well. This is a good time to roll old and new stock and services while promoting new things for the New Year.
9. It can be good to bundle products together to create unique holiday gift packages. This is great for those hard to shop for folks!
10. Give your social media cover photos some holiday flare. This can be done with photos or illustrations.
11. We all love handy DIY Christmas ideas so don't forget to add those to your social media, your blog and newsletter too.
12. Have a holiday open house. This is a great way to connect to your community. You can discuss latest services, products and offer demos and handy tips for your customers and don't forget the snack and hot chocolate!
13. Flash sales are great especially towards the end of the Christmas season for last minute shoppers. Nothing gets people moving like 30% to 50% off sales.
14. Offering a two for one sale is always popular. If you are a hairdresser, for instance, offer a buy one shampoo and get the conditioner for free.
15. Throw in free wrapping for all those gifts. Customers love this especially when they need to hide gifts from the kids.
16. Offer a free gift with purchase to entice hesitant buyers.
17. Printables are always helpful during the holidays such as a stocking stuffer list, a grocery list, or a gift list that your costumers can take with them while shopping.
18. Always promote product reviews this time of the year. We comparison shop and reviews help that process along.
19. Offer secret Santa advice to those who work in offices.
20. Create a "12 Days of Christmas" countdown of gift ideas.
21. Make sure you have enough gift certificates or gift cards.
22. Create holiday-themed tutorials that are relevant to your business. For instance, a butcher shop could shoot a video on how to cook the perfect Christmas turkey.
23. Show some behind the scenes of your business preparing for the holidays. It's fun and it helps bring your employees together while lightening the busy mood.
24. Try teaming up with another local businesses to create a Christmas gift bundle.
25. Always offer a flexible return policy or money-back guarantee to give holiday shoppers peace of mind.
26. And lastly, try posting holiday-themed questions, images, and stories on social media. Christmas is not all about the gifts and shopping so try to pull them in with some lighthearted happy posts about why we celebrate the holidays.
For more holiday tips, contact us today. We are always happy to help.